Color softball trophies in chevron pattern.
Close up of our new baseball column.

The picture below shows our Softball column with our red and silver chevron pattern. notice the home plate design with room all the players names on it.
Many colors to chose from. We can make your trophies in any color needed. Here it is shown in Hot Pink and Turquoise . Navy blue, royal blue. baby blue, purple, pink, neon green, orange or any color needed can be used on your custom columns. No need to limit your choices we can match your teams uniforms. Only At Quality Trophy.
Come in and see these and many more new trophies for 2015. If you can't come in call us and we will be happy to help you.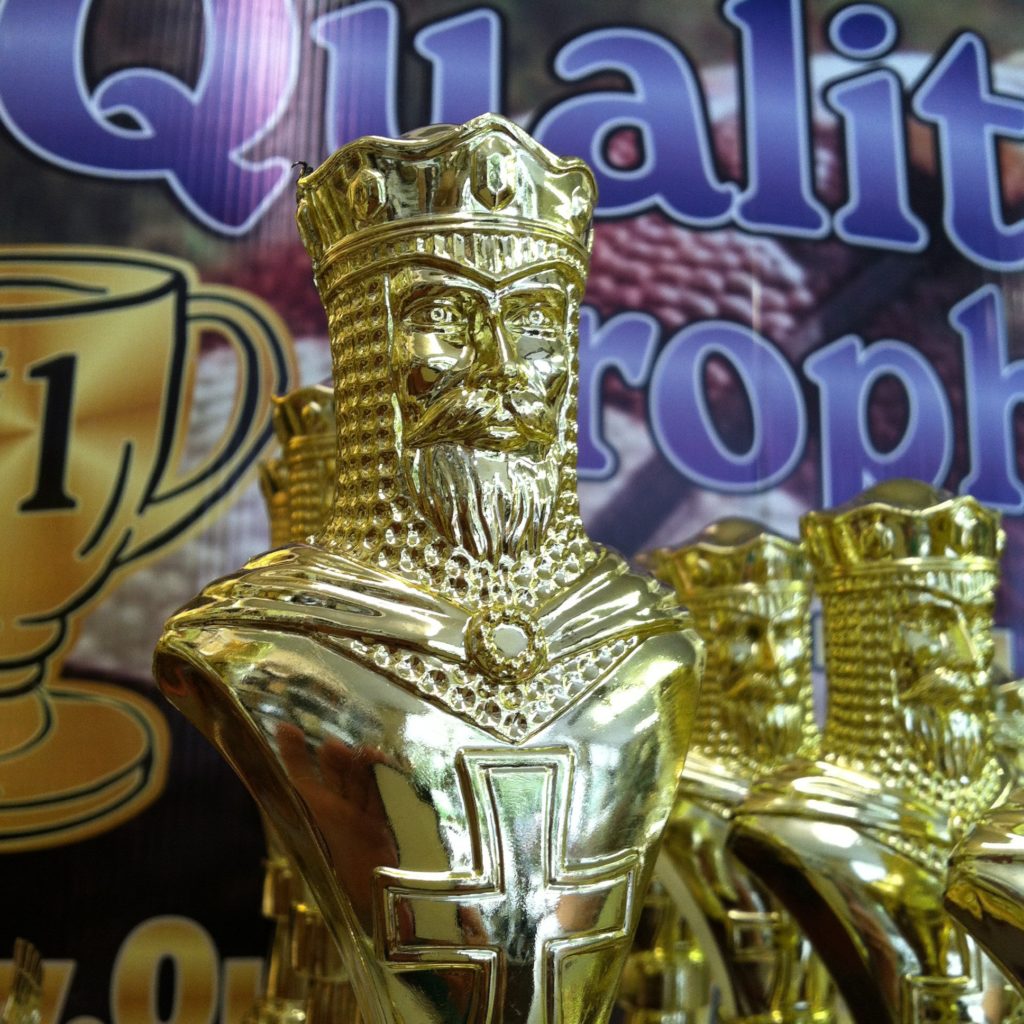 Chess trophy topper on trophy by Quality Trophy Company.
Chess tournament trophies by Quality Trophy.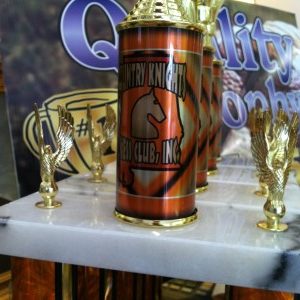 Detailed image of custom trophy column
Richland Bowl
•handcrafted on-lead crystal
•classic "Revere" shape
RETAIL COST
#07-106S 6½"dia x 6"h $90
#07-106M 7½"dia x 7"h $120
#07-106L 8¾"dia x 8"h $150
spacer
spacer
Deep etched logo and up to 3 lines of copy in one location includednclude deep etch logo and up to 3 lines of copy in one location
------------------------------------------------------------------------------------
Dublin Rose Bowl
•24% full lead crystal
•Hand cut and polished
RETAIL COST
#82-005S 5"dia × 6"h $70
#82-005M 6"dia × 7"h $100
#82-005L 7"dia × 7½"h $130
Prices include deep etch logo and up to 3 lines of copy in one location
------------------------------------------------------------------------------------
Langford Trophy Bowl
•hand crafted non-lead crystal
•classic scrolled handles
RETAIL COST
#07-456S 5"h × 8"w $90
#07-456M 5½"h × 9"w $110
#07-456L 6½"h × 10½"w $130
Prices include deep etch logo and up to 3 lines of copy in one location
Trussville Trophy Shop
Looking for trophies in the Trussville, Moody, Leeds, Springville areas we're the place for you. Quality Trophy is ready for spring trophy season. We have many new awards available. Come in and check us out we are conveniently located just south of I-459 on Gadsden Highway (Hwy 11).

View Larger Map
Quality Trophy
is ready for Spring Trophy Season
Here are a few of the many new awards
available this spring.
Basketball Trophies made just for your tournament.
[metaslider id=138]
Tournament Trophies for your school or league tournaments. Your school logo or mascot and be placed on the center column. The riser columns are available in Black/Gold, Red/Gold, Blue/Gold, Green/Gold Purple/Gold and Silver/Gold. We can also provide plaques or medals for the game MVP and All-Tournament Team members.
Your Tournament deserves the best awards. Awards by QualityTrophy.com
For more information on Tournament Trophies call us at 888-678-8563 or email us at sales@QualityTrophy.com
Sunday School Awards by Quality Trophy
Sunday School Award  to recognize that special Sunday School Teacher,  you can with our Sunday School Awards. Available in many sizes and colors. Customize them with your Logo in full color.

Sunday School Awards – By Quality Trophy
Custom 8x10 Plaque Recognition Plaque featuring your church's logo.
DTAMC-44A – BLUE POINT TROPHY. Plate customized with your Church's Logo. Available in 4 sizes
Display your Church or Organization Logo on your Awards.

Custom Soccer Trophies
Custom Soccer Trophies special made for your team. We can make your trophies in your teams colors. We also can add your team's logo. These trophies are available in many sizes and price ranges.

Custom Column Trophy
This trophy was custom made in house by QualityTrophy Company.
Visit us at QualityTrophy.com or Call Us at 205-655-4332 or Toll Free at 888-678-8563 for more information. You can also email us at Sales@QualityTrophy.com
Traditional Trophies can be seen by clicking below: